Members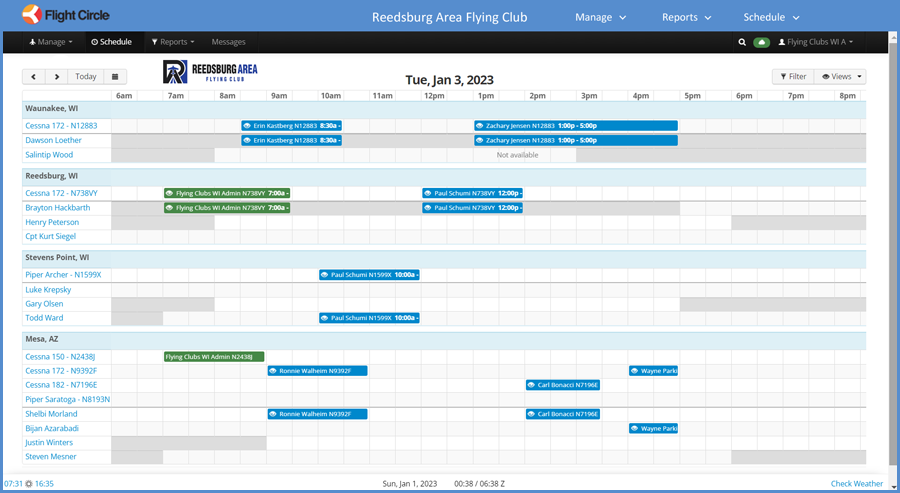 Flight Scheduler
The Members of the Reedsburg Area Flying Club utilize a password protected and private, online scheduling application to schedule flights and flight training.
The Flight Scheduler can be accessed online from any mobile device or laptop.  Members can view the availability of the Club planes and the availability of Certified Flight Instructors.
It is scheduling, simplified.
The Club Plane
Cessna 172N Skyhawk
N738VY
Meet the Reedsburg Area Flying Clubs main member (see photo) - N738VY. Acquired in 2018 by way of leaseback, this Cessna 172N Skyhawk is a four-seat, 160hp, IFR Certified aircraft with GPS moving map avionics, ADSB out (and in), 4-place intercom, Tanis engine heater, Powerflow Exhaust, Lord shimmy damper, newer engine, new paint, and many other features.
This plane is always hangar kept and can be heated remotely prior to flying using an online application, and is perfect for fast starts and comfortable, cold weather flying.
The Cessna 172 Skyhawk is the #1 training plane in the world.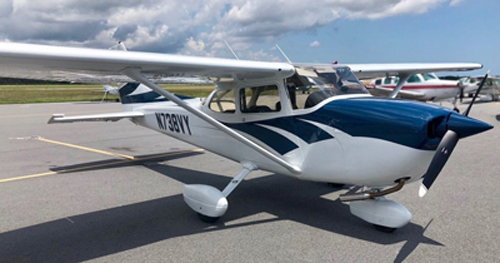 About the #1 Training Plane in the World
The Cessna 172 Skyhawk is an American made, single-engine, high fixed-wing aircraft made by the Cessna Aircraft Company.  The Cessna 172 was first flown in 1955 and more have been built than any other aircraft.  It is the first choice for flying, flight training and safety, and is the most successful aircraft in history.  Learn more here: Cessna 172-Wikipedia
Ready to find out more?
Ready to learn more about flying and flight training with the RAFC?  Click here: